If this is your first time freelancing, you have zero experience and you think you need freelancing profile and portfolio…
…You may want to read this story by Avirie.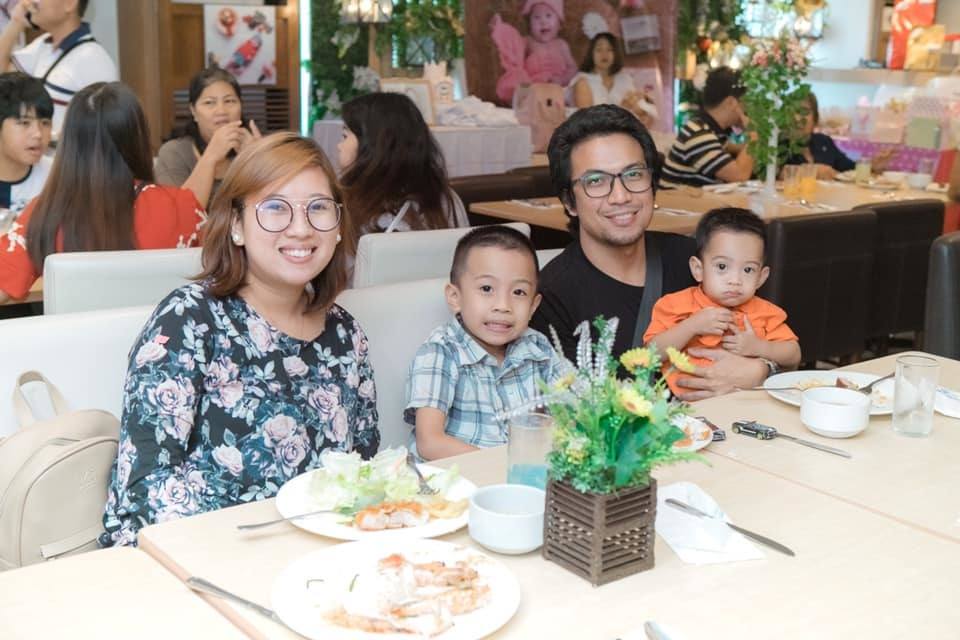 Meet Avirie…
She's a mom of 2 kids, age 5 & 1, who recently resigned from an 8-year corporate job as an executive assistant.
Before freelancing she was  going to the office daily with the terrible traffic that consumes 3 hours of her day on top of her 8 hour workload.
She was burned out because of too much work.
She even asked for a raise just to compensate for the additional work assigned to her… 
But that went in vain.
These made her decide to explore freelancing.
Her goal is to spend more time with her family.
Start a freelancing business.
And someday make it big.
So Avirie decided to apply  for an Executive Assistant position to a company via Jobstreet.com.
And with the help of John's CCPP process, she was able to impress the CEO by simply asking questions and empathizing… which made the interview took an unexpected twist in her favor.
The Twist?
Avirie got a ₱80,250 per month consultant role in 42 days… even without experience!
"Tiring, I've got money but less time to enjoy it with my kids."
Before freelancing, Avirie was already earning well. 
She's worked in the corporate for 8 years as an executive assistant for a CEO of an accounting firm in Texas. During that time, she's earning P70K per month.
She enjoyed it in the beginning.
However…
As years go by, she started to feel the stress and anxiety working for that CEO.
"I got tired of going to the office every day with the terrible traffic that consumes 3 hours of my day."
And to make it worse… she was burned out.
"Maraming requirements yung boss ko. Travel doon. Travel dito. Nire-require niya ko pumunta minsan sa US for a networking event."
It came to a point where she was tasked to study US taxes and even file tax returns to the IRS.
She experienced anxiety attacks since she's dealing with millions of dollars… which is a big responsibility beyond her role as an EA. A little mistake might cost her client a ton of money if tax returns are not done correctly.
"Also, I was asking for a raise, kasi yung mga trabaho na pinapagawa sa akin is out of my scope na. 

Tapos, parang kinuwestiyon pa nila. 

Sabi ko… Ano ba naman to, hindi pa ba sapat yang mga ginawa ko?"
Not only was her request for a raise denied, she also felt humiliated.
This experience made her look for opportunities to work from home.
She tried "networking."
She tried searching for work at home solutions.
She tried every resource she can get her hands into…
But they all failed to deliver results.
She even tried this one course where they'll teach you how to create a freelancing profile and portfolio so you could land online jobs.
She even thought "this" could be the one she's looking for.
But still, it didn't work.
Luckily, she saw John's post about a free workshop on Facebook.
Given her prior attempts to find a work from home, she's a bit hesitant to join.
But since it's free, she decided to give it a try.
"Yung free resources ni John inside the workshop ang nag-work for me. So kaya ako nag-enroll sa Tribe."
Listen here how she got inside the workshop and hear exactly what she did:
"Nung nakapasok ako sa workshop, di ako natutulog. Talagang tutok lang ako sa mga videos dun. Sa mga emails ni John, abangers ako sa email inbox. Tapos lahat ata ng na-post sa workshop binabasa ko."
In a nutshell, she realized John's approach is DIFFERENT.
"I didn't know pwede naman pala sa Facebook. Simpleng pag coconnect lang pala. Walang arte. Walang chechebureche. Basta consistent ka lang sa pag coconnect, makakakuha at makakakuha ka talaga ng client."
And by simply implementing the free lessons inside the workshop, she's able to land her first freelance project for $500 just 2 weeks after applying the free lessons…
"That when I realized, pwede naman pala! It works!"
And get this…
She started with zero knowledge or skill about the project.
So, how did she managed to deliver what was required?
She outsourced it to someone else.
And it only cost her $17 to hire someone from Bangladesh to do the project for her…
Making her $304 richer.
It's the very same money she used to join The Freelance Movement Tribe!
When she started getting clients, she has zero idea as to the tasks needed to deliver the results. Lahat naman ganun kapag nagsisimula.
But instead of staying in 'learner mode', what she did was ask for help from people who are already doing what she's trying to do now for her client.
She learned by doing.
She didn't wait for the time when she's ready.
She took freelancing by the horns.
Aside from the different ways to get premium clients, she also immediately learned some valuable lessons.
"Siguro yung mga nag-start sa freelancing, 

nag overthink sila

. Yung tipong kailangan makagawa ako ng profile sa Upwork. Kailangan ng certification, ganito ganyan. 

Di naman pala kailangan.

You just need to be sincere and come from a place of help.

Di ba sabi nga ni John, if you look for someone to be a client, look for someone who you think will benefit from what you can do.

Ganon yung ginagawa ko.

You just have to be sincere na gusto mo sila tulungan and mawi-win mo yun."
And these lessons shifted her mindset to a different level making her confident talking to clients.
"Narealize ko nung naka-enroll na ko sa Tribe… Worth it naman pala. Sana pala one year na yung inenroll ko. Kasi nga hesitant pa ko nung una." 
Now, before Avi resigned, she applied as an executive assistant in a global architecture and engineering company via Jobstreet.
Then a month after joining "The Tribe" — just barely 3 months in since she started freelancing, they called her.
"Since I'm already enjoying freelancing working for 2 clients... I didn't go for the in-person interview."
But what happened next surprised her.
"The CEO interviewed me. She asked about my background, and the usual questions asked during a hiring interview. 

Then, when he asked me if I have questions, that's the time I use John's script."
If you're wondering what script she's referring to…
The script is a way to identify the challenges, goals and plans of the client when it comes to his business.
Because by understanding your client's business, you'll know exactly how you can help them get their business to the next level.
Avirie used it to identify what are the things she can possibly work on to improve their current business situation just like a premium freelancer would.
And that's when she found out that they needed help on data accuracy, project management, and development — particularly in salesforce, which luckily, she's already familiar with during her corporate days.
…Something she wouldn't have known if she didn't ask.
In a nutshell, all she did was ask them their problems and empathize.
She didn't feel the need to brag about her experience. 
She didn't need the certificates and awards and accomplishments to impress them…
And she certainly didn't need to dress smart or look smart to ace her interview.
She just needed to do something DIFFERENT from the rest.
The Result?
"Got a job earning P80,250 per month in 42 days!"
What she did, not only impress the CEO…
She was also offered a "better" position she wasn't even applying to — at a premium price.
"I think you could be a better fit for a business development consultant post," the CEO said.
She didn't have a background on the said post as she was initially applying for the executive assistant job yet it was offered to her by the CEO.
"Then, I got another call the next day from their talent team, where he discussed the offer. At nagulat na naman ako at di talaga makapaniwala sa narinig ko at pinaulit ko pa sa kanya.

After the call, di pa rin mag-sink in sakin. Feeling ko bogus lang yun.

Then I received an email: a soft copy of the contract! 

So ayun totoo nga! 

Napa-happy dance ako ng bongga! 💃"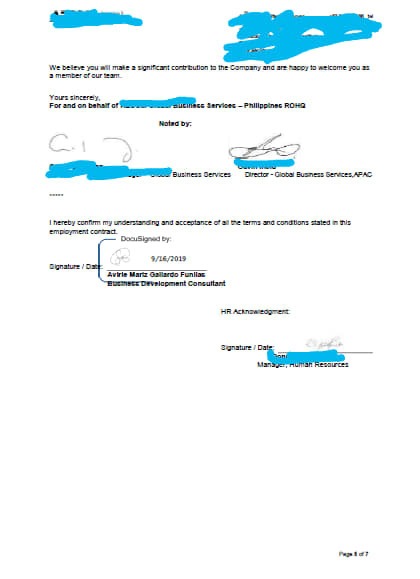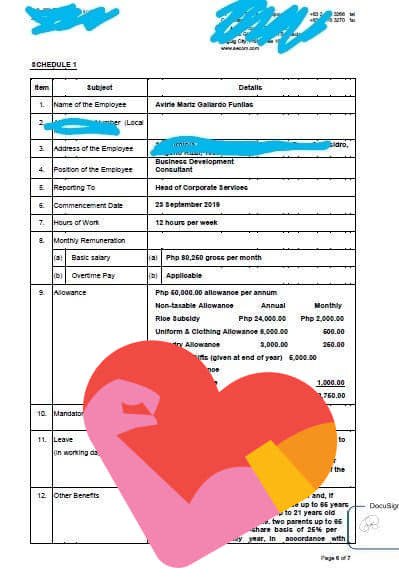 It doesn't stop there…
She's only required to report in their office 12 hours per week.
Plus, she has HMO benefits for her kids — perks not given to a typical freelancer.
In fact, she's still in awe while telling her story.
At one point, she thought the success stories inside the Tribe are too good to be true.
"Totoo ba talaga yung mga testimonials sa emails niya na ganito ang kinikita a month. Totoo ba to? Parang networking ang peg niya.

Tapos nung I was religiously following the process, natutunan ko siya, naabsorb ko siya.

Narealize ko nung naka enroll na ko sa Tribe… Worth it naman pala."
Aside from the fact that she's working from home most of the time and enjoying every single day… 
She's now earning well over 6 figures per month… 
Which is far more than what she used to receive from her former corporate job — minus the traffic and additional work hours.
If anything, she now has more time for her family and gets to enjoy seeing her children's milestones and growth.
"Pinaka-importante talaga yung work-life balance ko ngayon. I became my own boss!"
Aside from the new role, she's currently working with three more clients:
Two mindset coaches in Australia and the UK where Avirie helps them get more prospects for their businesses.

An online store owner in Texas where she helps them recover lost sales.
"My next step is to build my own shared services agency."
And because of this, Avirie already planned to build an agency with her sister.
"Two months after I've enrolled and implemented what I've learned inside TFMT, I've found a partner/investor who needs services abroad.

…Since we haven't signed any contract yet, this international partner will visit here in the Philippines… to meet me by the third week of October. After contract signing, we'll start looking for people to work in our agency."
She's now working on permits and other necessary legalities in putting up the agency.
And she wouldn't have done it, if she focused on learning alone without taking action and waiting for the perfect time when she feels she's ready.
Because the truth is… that time will never come.
Avirie doesn't have a skill or experience when she first got an online client.
All she did was ask the right questions to-the-right-people.
Empathized with them
And come from a place of help.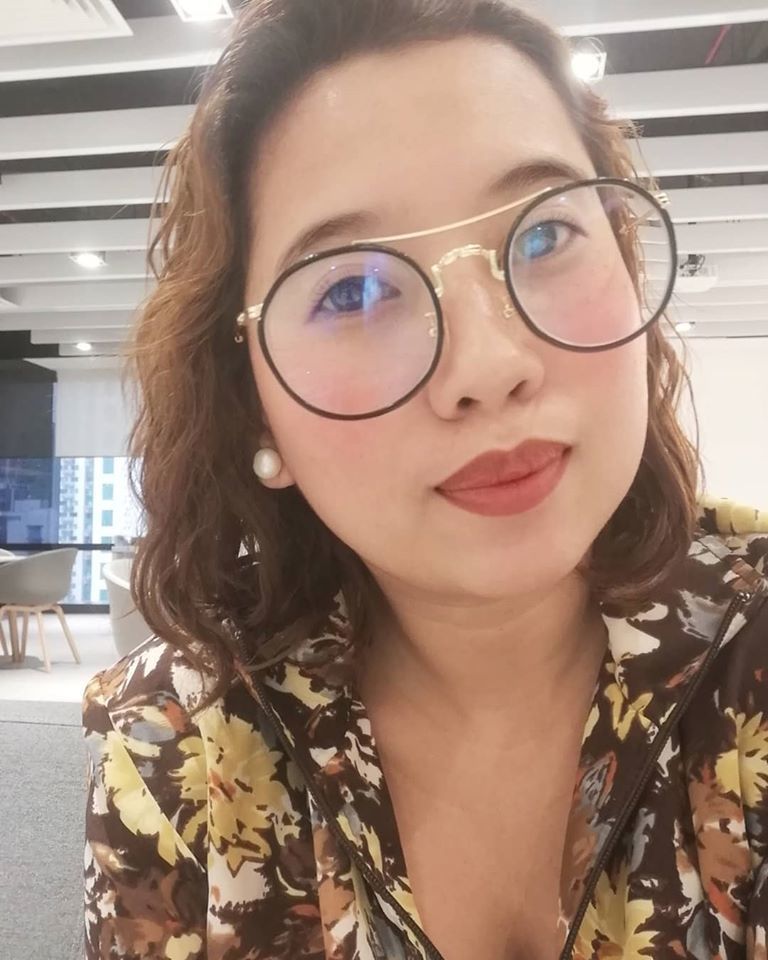 Avirie Funilas
— Business Development Consultant and Lead Generation Expert
The Freelance Movement Tribe is life-changing! 

It's worth more than what I've paid for and what I'm expecting

 on a freelancing course.

My future is promising. I've got plans laid out when I joined the Tribe, and I know I'm getting closer to accomplishing my plans.

When I was religiously following the process, I realized na parang napakalaki ng nabibigay ni John. 

Sincere siya sa mission niya na pagtulong sa mga Pilipino, to think na magkano lang yung sinisingil niya."
Want to be our next success story?
If you want to be like Avirie…
And you want to spend more time with your family, build a 6-figure freelancing business working less hours, and become your own boss…
Even without freelancing skills or experience…
Then apply to become part of the Freelance Movement Tribe by clicking the button below.